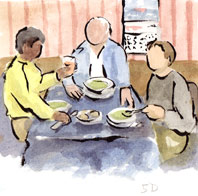 North Central Residential Treatment Services operate under the philosophy that persons with mental illness have a right to live in the community in the least restrictive setting. The residential program focuses on decreasing or eliminating the need for services in hospitals or other restrictive settings. Residents become more independent through role modeling and skills acquisition. The agency provides different types of housing options for adults over the age of 18 who experience severe and persistent mental illness, chemical dependency, or both. All facilities owned and/or operated by North Central are licensed by the Ohio Department of Mental Health. They are staffed 24 hours a day by trained and qualified workers. Supervisory support is available at all times. Residents are encouraged to participate in the planning of all activities, including food preparation and other household responsibilities. Residential workers are responsible for providing daily monitoring and care of residents, demonstrating methods of improving social and personal behaviors and the cleanliness and safety of the home. Community case managers supplement services to residents by assuring that they are linked to the full range of community resources.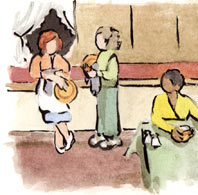 Norwich House
Norwich is an 11-bed facility for male and female adults, ages 18 and over, who have experienced persistent and severe mental illness. Services include educational activities, group sessions, family support and education, room and board, assistance and skills training in daily living activities, monitoring of self-administration of medication, personal growth and coping skills, and social and recreational activities. Norwich House is located on Norwich Avenue, Columbus, Ohio.

Extramural Care Homes
This residential service provides needed housing alternatives and support for persons who are unable to live independently in the community. The agency does not provide housing services to these residents. North Central contracts with these homes, licensed by the Ohio Department of Health, to provide residential services to specific persons.