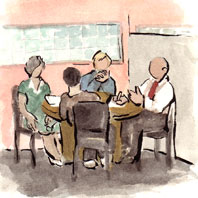 North Central works to help those we serve achieve maximum levels of function, personal potential, and socialization, based on their needs, choices, and preferences.
Recovery Support Services are organized into teams that provide goal-oriented and individualized recovery, focusing on improved self-sufficiency for the persons served. The programs provide an array of services for adults, ages 18 to 60, who experience severe and persistent mental illness and/or dependency on alcohol or other drugs.
The programs assist persons served through assessment, planning, service coordination, linkage with community resources, crisis intervention and other services as needed.

While the persons served receive many individual services, group therapies are also provided when appropriate.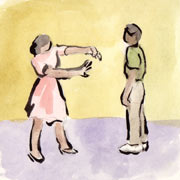 Recovery Support Services are designed to enhance quality of life, reduce symptoms, restore and/or improve functioning and, overall, help clients participate in community life.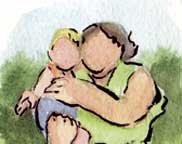 The delivery of Recovery Support Services is guided by the philosophy that persons with mental illness have a right to live in the community and participate in a lifestyle of their choice while focusing on the removal of barriers caused by the continued presence of psychiatric disabilities.
Recovery Support Services include: the Recovery Assistance Services; the Community Teams; Transitional Teams for youth; Dual Disorders; and Residential Treatment.